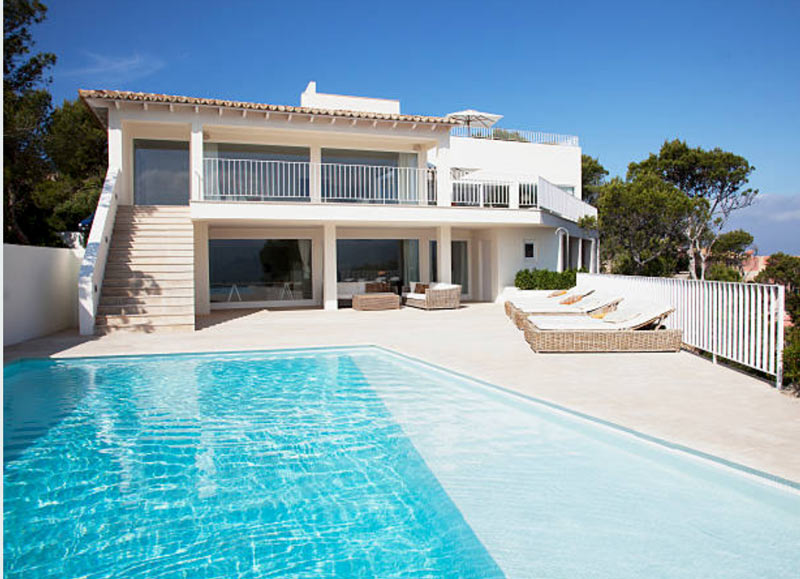 CEMENT PAL is a clear non-yellowing penetrating acrylic resin formulated to protect and enhance the appearance of concrete, exposed aggregate driveways, interlocking paving stones, patio slabs, concrete blocks, mortar slate, flagstone, terrazzo, and stamped concrete.
CementPal Sealer is a thin penetrating sealer than seals the concrete pores and provides protection from the elements. The sealer is a good maintenance coating that can be used every year as an ongoing cleaning and maintenance program.
CementPal Glaze is higher acrylic content product that has over twice as much acrylic resin and is an excellent value. The Glaze provides a richer gloss and even longer lasting properties. CementPal Glaze provides a rich "wet look" appearance to all the above substrates with exceptional abrasion resistance and film flexibility. Clear Concrete Glaze will help strengthen concrete, provide a clean and easy maintenance surface that resists dirt, oils, grease, acids, alkalis, salts. Clear Concrete Glaze is water based, water shedding seal, which prevents premature aging and spalling of concrete with excellent weathering properties.
Surface must be clean, dry and free of any loose matter or other contaminants. Driveways and patios should be clear of weeds or vegetation. Algae, mold and mildew should be removed using Deckote Cleaner. Grease or oil, which has penetrated the substrate, should be removed using a grease spot remover. Any cracks or damaged areas should be repaired and fully cured before coating. Ideally, surfaces should be power washed, but a thorough wash using a pressure tip on a garden hose is acceptable. Before coating, allow the surface to dry.
CAUTION:
This new technology is water based and will have a milky appearance in the can and when first applied. When properly applied this milky look turns to a clear, shiny, and tough protective coating. This coating requires specific conditions during application to achieve, allow the surface to dry.
CEMENT PAL IS AVAILABLE IN TWO FINISHES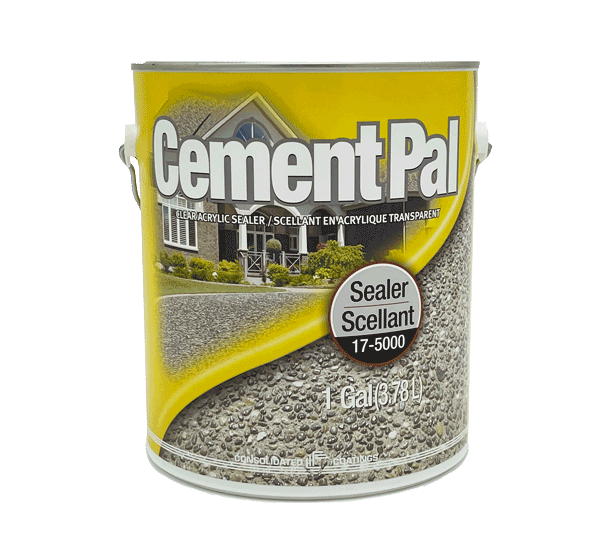 CEMENT PAL SEALER
Excellent for exterior protection of driveways, sidewalks, stairs and any brick or masonry that requires protection from the elements.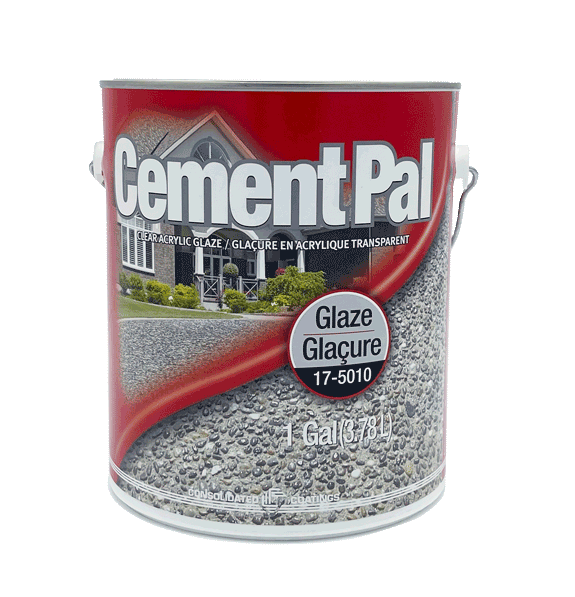 CEMENT PAL GLAZE
A high glass finish for any area that requires protection from the elements or to achieve that "Wet Look" to exposed aggregates, brick, stamped concrete, and masonry.

APPLICATION
Follow these simple steps for optimum results:
Do not apply when the temperature is below 10 degrees (50 degrees F) or greater than 30 degrees C (86 Degrees F). Do not apply in the direct sun if possible. If it is necessary to apply on a warm day in direct sun slightly dampen the surface to be sealed with a fine spray of water just prior to application.
Do not apply in the weather forecast calls for rain or dew within 8 hours of the expected completion of your project.
WEATHER WARNING
CementPal employs the latest water based environmentally friendly chemistries. For these products to dry and cure to optimum performance they should be applied when the weather forecast calls for good weather for the next 24 hours.
APPLICATION
Brush and roller (10mm – 3/8") pile roller is ideal; an extension pole will make application easier. Air, airless or a low-pressure spray such as a garden sprayer fitted with a spray nozzle should be used. Product should be applied liberally to horizontal surfaces; after 5 minutes, excess product should be redistributed. For vertical surfaces, start at the base and work upwards to prevent unevenness from runs. Two coats recommended on new surfaces.
DRY TIMES
Dry times at 21 Degrees C/ 70 Degrees F relative humidity 40-60%. To touch: 45 minutes, to overcoat: 4 hours. Allow 4 hours prior to light foot traffic. Allow 3 days dry time before subjecting to heavy vehicular traffic.
Number of coats = two generous coats are recommended.
COVERAGE
Approximately 14 to 20 square meters per 3.78 L (150 to 225 square feet per Gallon) depending on the porosity of the surface.
CLEANUP
Clean tools and application equipment equipment with warm soapy water immediately after use. Dispose of containers as per local regulations.
MAINTENANCE
CementPal Sealer:  Recommended annually.
CementPal Glaze:   Recommended every 3 years.
Questions about the application process for your project? Fill this out and one of our team members will get back to you!
Consolidated Coatings Corporation guarantees the satisfactory performance of Cement-Pal when the complete Cement-Pal system is applied and maintained according to the manufacturer's instructions.If this product does not meet these specifications, Consolidated Coatings Corporation will, at its option and upon proof of purchase, either furnish an equivalent amount of new product to you or refund the purchase price of this product. Consolidated Coatings Corporation will not be responsible for labor or the cost of labor for removal or application of any product; or any incidental or consequential damages, whether based on breach of express or implied warranty, negligence, strict liability or any other legal theory. Some jurisdictions do not allow the exclusion or limitation of incidental or consequential damages, so the above limitation or exclusion may not apply to you. This warranty gives you specific legal rights and you may also have other rights, which vary from each jurisdiction to another.
WARNING! IRRITANT! HARMFUL IF SWALLOWED. MAY CAUSE EYE, NOSE AND THROAT IRRITATION. AVOID CONTACT WITH SKIN AND EYES AND AVOID BREATHING OF VAPORS AND SPRAY MIST. WEAR EYE PROTECTION AND PROTECTIVE CLOTHING.
USE ONLY WITH ADEQUATE VENTILATION. To avoid breathing vapors and spray mist, open windows and doors or use other means to ensure fresh air entry during application and drying. If you experience eye watering, headaches or dizziness, increase fresh air. If properly used, a respirator (NIOSH approved) may offer additional protection; obtain professional advice before using. A dust mask does not provide protection against vapors. Avoid contact with eyes and skin. Wash thoroughly after handling. Close container after each use. FIRST AID: If you experience difficulty in breathing, leave the area to obtain fresh air. If continued difficulty is experienced, get medical assistance immediately. In case of eye contact, flush immediately with plenty of water for at least 15-20 minutes and get medical attention; for skin, wash thoroughly with soap and water. If swallowed, get medical attention immediately.
*WARNING! If you scrape, sand or remove old paint, you may release lead dust. LEAD IS TOXIC. EXPOSURE TO LEAD DUST CAN CAUSE SERIOUS ILLNESS, SUCH AS BRAIN DAMAGE, ESPECIALLY IN CHILDREN. PREGNANT WOMEN SHOULD ALSO AVOID EXPOSURE. Wear a NIOSH-approved respirator to control lead exposure. Clean up carefully with a HEPA vacuum and a wet mop. Before you start, find out how to protect yourself and your family by contacting the National Lead Information Hotline at 1-800-424-LEAD or log on to www.epa.gov/lead.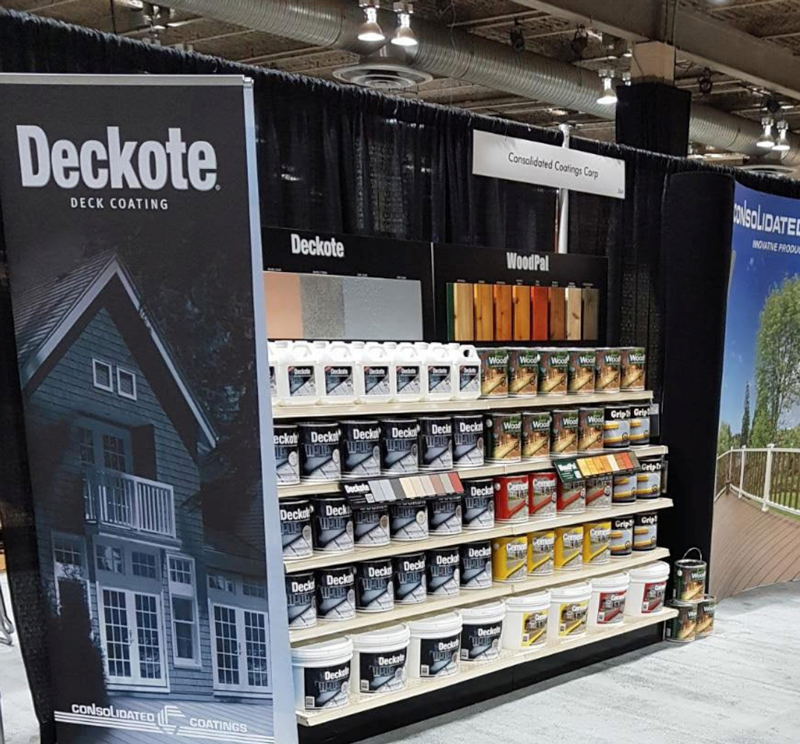 BECOME A DEALER/BOOK A WORKSHOP
Interested in becoming a Deckote Dealer or already a dealer and looking to set up an in-store workshop?
We would be happy to assist you with the best customer service ever!
 Please fill out this form.
VISIT OUR OTHER PRODUCT LINES