MARINE APPLICATIONS – above water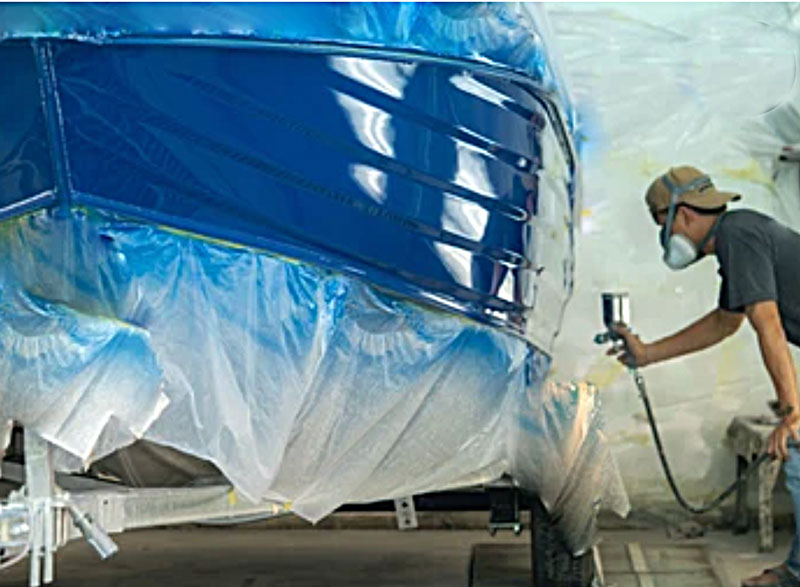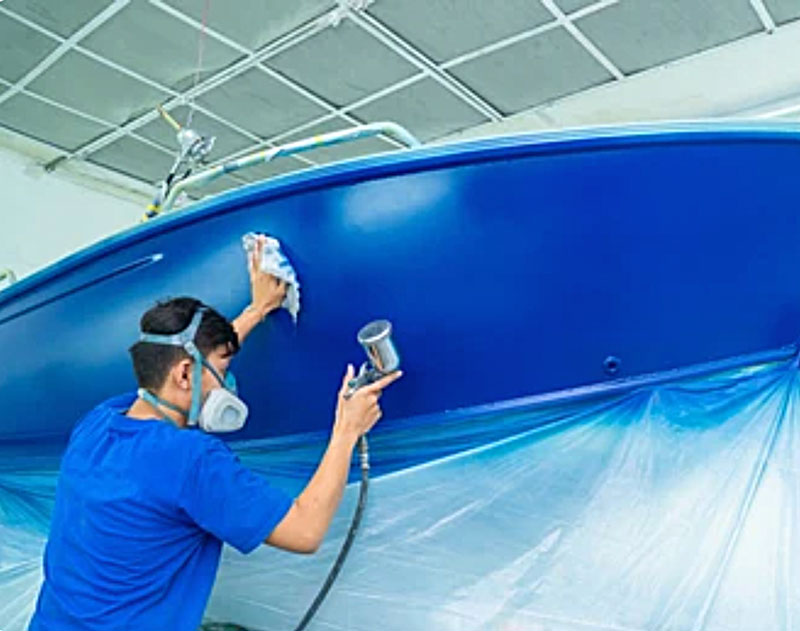 Vinyl Wash Primer Pt. A – 50-1619
Vinyl Wash Primer Pt. B – 50-1620
DESCRIPTION
A two part chemical and corrosion resistant primer for aluminum and galvanized steel surfaces. It is a reactive primer that etches the surface to help promote adhesion.
INTENDED USES
Suitable for interim protection of galvanized oraluminum tanks, pipes and marine applications.
It's main function is to provide good adhesion
for subsequent topcoats.
Epoxy Undercoat Flint Grey Pt. A – 60-1013
DESCRIPTION
A two part, high build polyamide epoxy primer with excellent adhesion properties. Used in conjunction with 60-1015 Epoxy Primer. It provides excellent general chemical resistance to splash, spillage, and fumes of most salts, alkalis, mineral acids, fats, oils, alcohols, petroleum solvents, fuels, crude oil and both fresh and salt water. It is also excellent for many alkaline solutions, salts, fresh and salt water, brine, condensates, sweet and sour crude and many other related petroleum products and solvents. It is a tough, durable coating with good weather resistance. Also resists cleaning agents such as TSP and other detergents. Recommended for exterior and interior concrete and metal surfaces.
INTENDED USES
Ferrous Metal Surfaces, Aluminum Surfaces, Concrete. For non immersion environments.
Transportation 2 Part Urethane – 52-2500
DESCRIPTION
A high build, high performance, two components aliphatic urethane.
INTENDED USES
For use on truck fleets, rail cars, vans, boats, properly prepared steel, storage tank exteriors, motors, machinery and other transportation vehicles.
Coal Tar Epoxy Pt. A – 60-1206
Coal Tar Epoxy Pt. B – 60-1207
DESCRIPTION
A high solids, high build, two component, polyamide cured coal tar coating. This product has excellent chemical and salt resistance.
INTENDED USES
Suitable for protection of underground tanks, concrete, submerged steel in salt water or lining for brine, sour crude holding tanks and mud tanks, marine applications, heavy duty structural coating.
MARINE APPLICATIONS – BELOW water