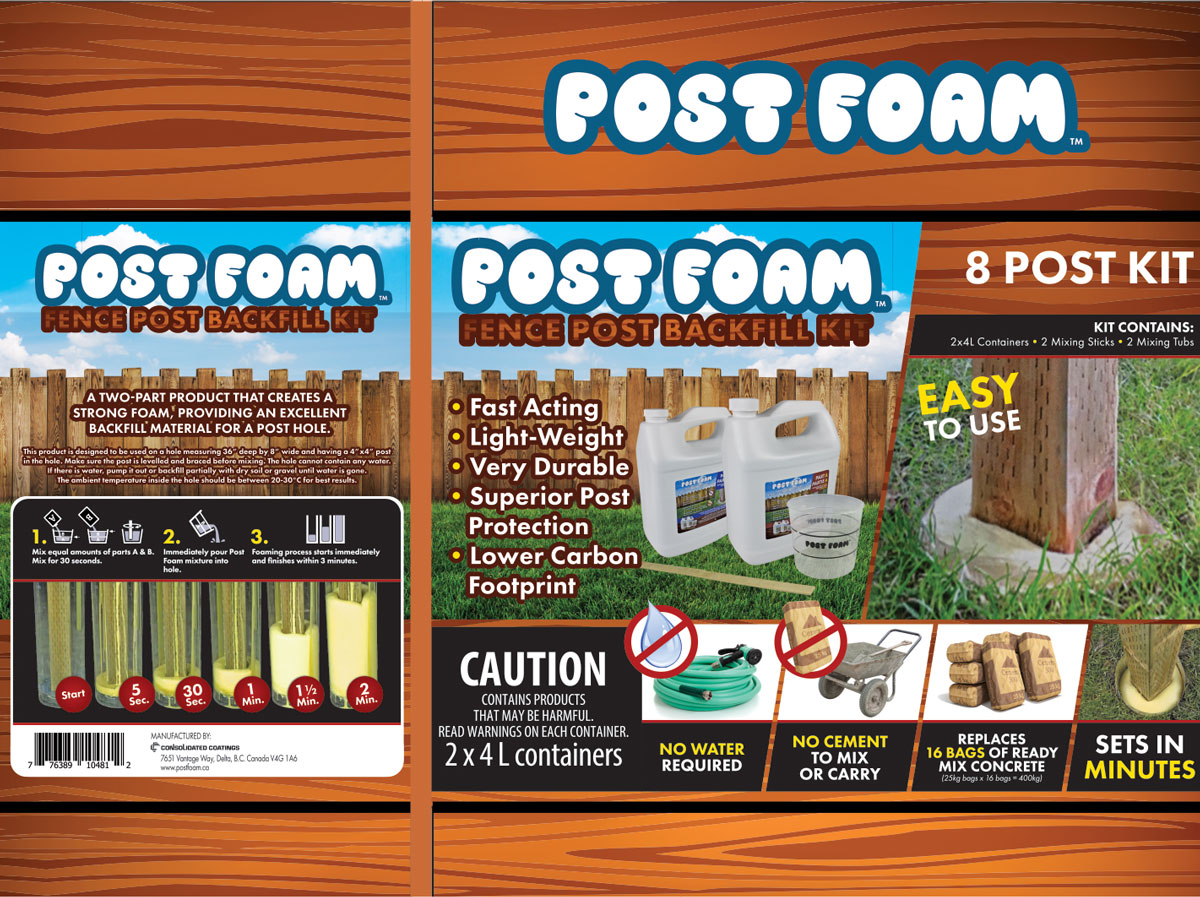 POST FOAM
Post Foam is a two-part product that when mixed together produces a strong foam. This foam replaces ready mix concrete in providing an excellent backfill material in a post hole. Post Foam has the following advantages over conventional ready mixed concrete without sacrificing quality and durability.
• Lower carbon footprint (Making cement is very carbon intensive)
• No water required (Perfect for out of the way areas)
• No heavy bags to move (1 X 2lb. kit replaces 2 heavy bags of cement)
• Superior post protection (The closed cell foam is very resistant to water penetration)
Questions about the application process for your project? Fill this out and one of our team members will get back to you!
Consolidated Coatings Corporation guarantees the satisfactory performance of Post-Foam when the complete Post-Foam system is applied and maintained according to the manufacturer's instructions.If this product does not meet these specifications, Consolidated Coatings Corporation will, at its option and upon proof of purchase, either furnish an equivalent amount of new product to you or refund the purchase price of this product. Consolidated Coatings Corporation will not be responsible for labor or the cost of labor for removal or application of any product; or any incidental or consequential damages, whether based on breach of express or implied warranty, negligence, strict liability or any other legal theory. Some jurisdictions do not allow the exclusion or limitation of incidental or consequential damages, so the above limitation or exclusion may not apply to you. This warranty gives you specific legal rights and you may also have other rights, which vary from each jurisdiction to another.
WARNING! IRRITANT! HARMFUL IF SWALLOWED. MAY CAUSE EYE, NOSE AND THROAT IRRITATION. AVOID CONTACT WITH SKIN AND EYES AND AVOID BREATHING OF VAPORS AND SPRAY MIST. WEAR EYE PROTECTION AND PROTECTIVE CLOTHING.
USE ONLY WITH ADEQUATE VENTILATION. To avoid breathing vapors and spray mist, open windows and doors or use other means to ensure fresh air entry during application and drying. If you experience eye watering, headaches or dizziness, increase fresh air. If properly used, a respirator (NIOSH approved) may offer additional protection; obtain professional advice before using. A dust mask does not provide protection against vapors. Avoid contact with eyes and skin. Wash thoroughly after handling. Close container after each use. FIRST AID: If you experience difficulty in breathing, leave the area to obtain fresh air. If continued difficulty is experienced, get medical assistance immediately. In case of eye contact, flush immediately with plenty of water for at least 15-20 minutes and get medical attention; for skin, wash thoroughly with soap and water. If swallowed, get medical attention immediately.
*WARNING! If you scrape, sand or remove old paint, you may release lead dust. LEAD IS TOXIC. EXPOSURE TO LEAD DUST CAN CAUSE SERIOUS ILLNESS, SUCH AS BRAIN DAMAGE, ESPECIALLY IN CHILDREN. PREGNANT WOMEN SHOULD ALSO AVOID EXPOSURE. Wear a NIOSH-approved respirator to control lead exposure. Clean up carefully with a HEPA vacuum and a wet mop. Before you start, find out how to protect yourself and your family by contacting the National Lead Information Hotline at 1-800-424-LEAD or log on to www.epa.gov/lead.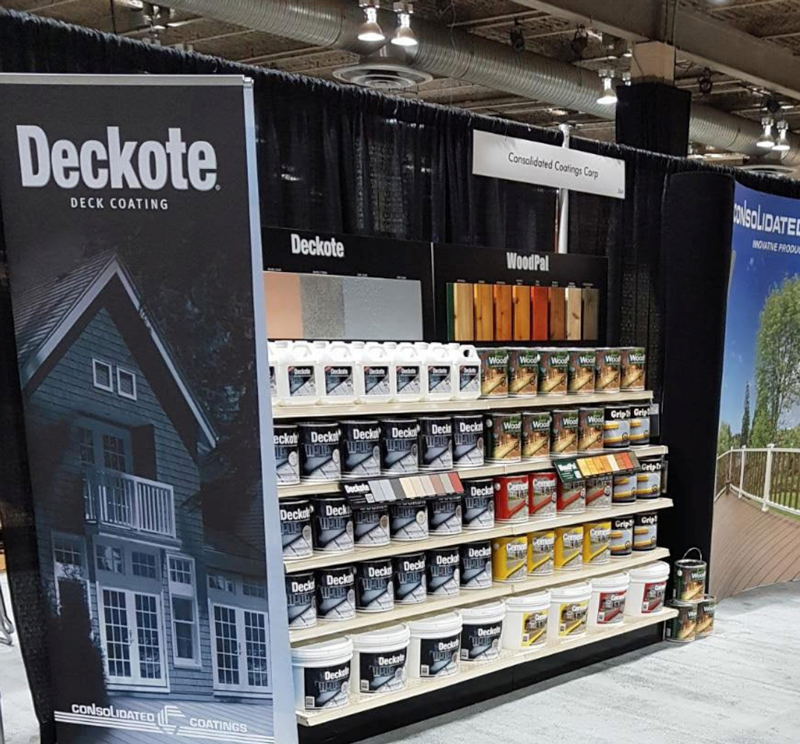 BECOME A DEALER/BOOK A WORKSHOP
Interested in becoming a Dealer or already a dealer and looking to set up an in-store workshop?
We would be happy to assist you with the best customer service ever!
 Please fill out this form.
VISIT OUR OTHER PRODUCT LINES