ORGANIC, RENEWABLE, SEMI-TRANSPARENT STAIN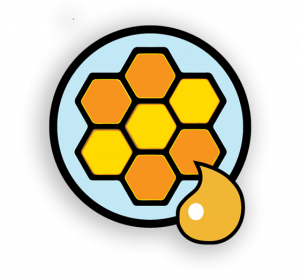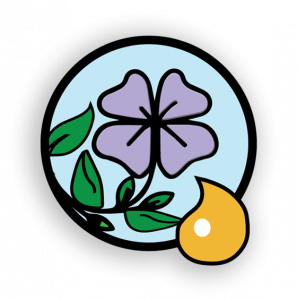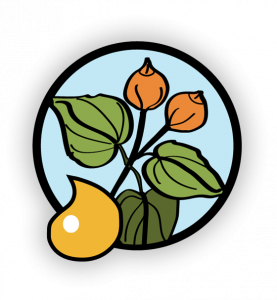 What is in these stains is the proven performance of Linseed oil/Tung oil with the added benefit of natural Bees Wax to add water repellency without the use of petroleum based paraffins. The latest transparent oxides provide excellent U.V. resistance.  All the oils and wax are fully renewable and natural. As they are crop based, they actually absorb carbon dioxide unlike most stains that contain various amounts of petroleum-based products.  None of these features reduce the premium performance of these stains.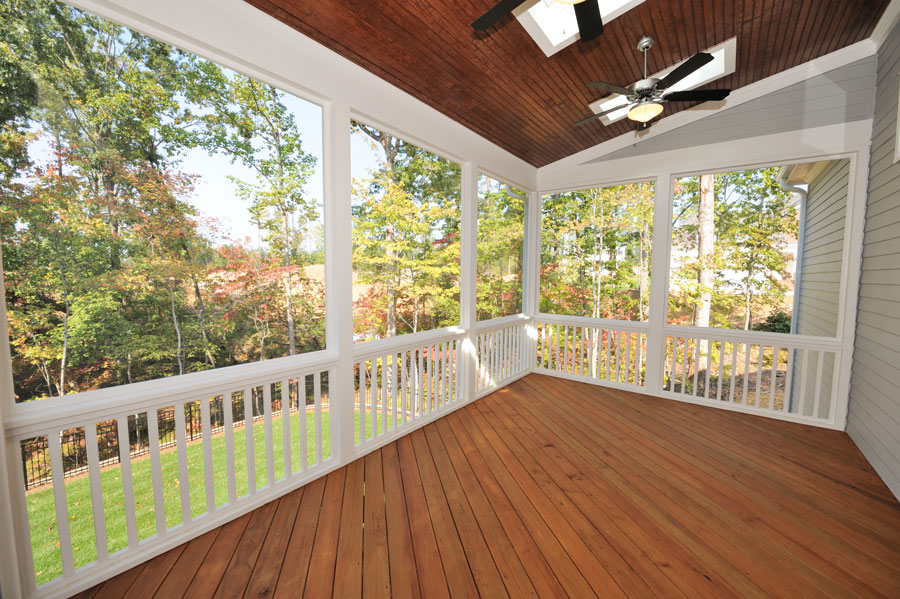 This is as good as it gets!
After years of research, we have matched proven materials with modern technology to deliver a breakthrough line of stains with the absolute best environmental footprint in the industry. These features include:
No Emissions 

No V.O.C's (Volatile Organic Compounds) 

No Solvents  

Neutral Carbon Footprint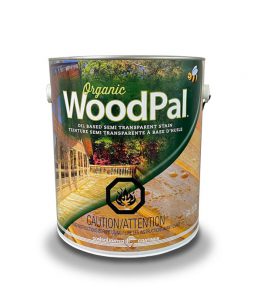 New Planks / Siding  
When building a new deck be sure to build it according to local construction codes. Pay special attention to the slope of the deck to prevent water "ponding".  
Today's modern lumber mills plane lumber at incredible speeds up to 2000 feet per minute! This high-speed planing can impart a very smooth, polished finish called mill glaze. Inspect the wood for the presence of mill glaze and if you see a sheen or a very smooth surface use a mill glaze remover to condition the surface.  Mill glaze removers open the pores of the wood and allow for a more even penetration of the stain. 
.

PRESSURE TREATED LUMBER 
Pressure treating lumber greatly increases the life of the wood by repelling termites, mold, mildew and rot. It does not, however, improve UV resistance and the lumber will have its surface color fade rapidly. The process of pressure treating often removes mill glaze but it is a good idea to check it. Freshly treated lumber contains a large amount of water, and the deck should be allowed to dry out for a month of good weather prior to staining. Be sure the "treated" lumber is rated as "paintable". 
Apply the stain liberally using 1 wet coat to do the job. Stain 1-2 boards at a time and maintain a wet edge at the point where you left off. Remove excess material that is not absorbed within 3 minutes. 
.
PREVIOUSLY STAINED SEMI-TRANSPARENT STAIN 
If the wood has faded or eroded in an even manner it should be thoroughly cleaned with Deckote deck cleaner and flushed with fresh water and allowed to dry. 
Apply the stain liberally using 1 wet coat to do the job. Stain 1-2 boards at a time and maintain a wet edge at the point where you left off. Remove excess material that is not absorbed within 3 minutes.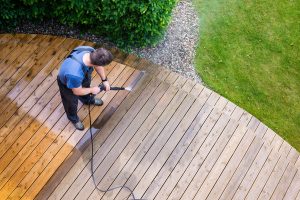 PREVIOUSLY STAINED  
SOLID HIDE STAIN  
These jobs are a lot more work but may be possible with the advent of DECK STAIN STRIPPERS. It may take several applications to remove a solid stain. These strippers are not "Paint Removers" and if your deck is painted you may want to reconsider the whole project as a heavy-duty paint remover would be required to remove paint. 
Apply the stain liberally using 1 wet coat to do the job. Stain 1-2 boards at a time and maintain a wet edge at the point where you left off. Remove excess material that is not absorbed within 3 minutes. 
APPLICATION & TINTING
The weather conditions during application have a large effect on the durability of the finished stain project. Be sure to check the weather forecast for good staining conditions. There should be no rain in the forecast for a period of 14 hours or more.
To follow adequate time for the stain to penetrate do not apply in the direct sun.
The ideal time to apply Woodpal would be to start in the morning while its cooler allowing full penetration prior to drying.
Surface preparation is very important so follow the instructions within for best results.
Tinting guide
WoodPal is a Semi Transparent Stain and is to be tinted only to Semi Transparent Colors.
Colorants should be a "Universal" type that are compatible with both solvent and water based paints.
WoodPal is available in a single tint base. This base is short filled to allow the addition of a small amount of colorant.
Any color formula you have that calls for a clear base or accent base will work in this base and will be the same color as it would be in any other stain.
If you are custom tinting try to keep the colorant load around 1 fluid ounce for a "Natural" shade and around 2-3 fluid ounces per gallon for an "Effect" color.
In any case do not introduce more than 5 fluid ounces per gallon.
NOTE
Most colorants contain V.O.C.'s (Volatile Organic Compounds) and will change the status of WoodPal from a zero V.O.C. to a very low V.O.C. Some states allow the use of the term "zero" or "very low" V.O.C. when the amounts are below 50 grams/liter.
It's unlikely that the small additions of colorant mentioned above would exceed 50 grams/liter of V.O.C. per liter in the tinted gallon can.
Questions about the application process for your project? Fill this out and one of our team members will get back to you!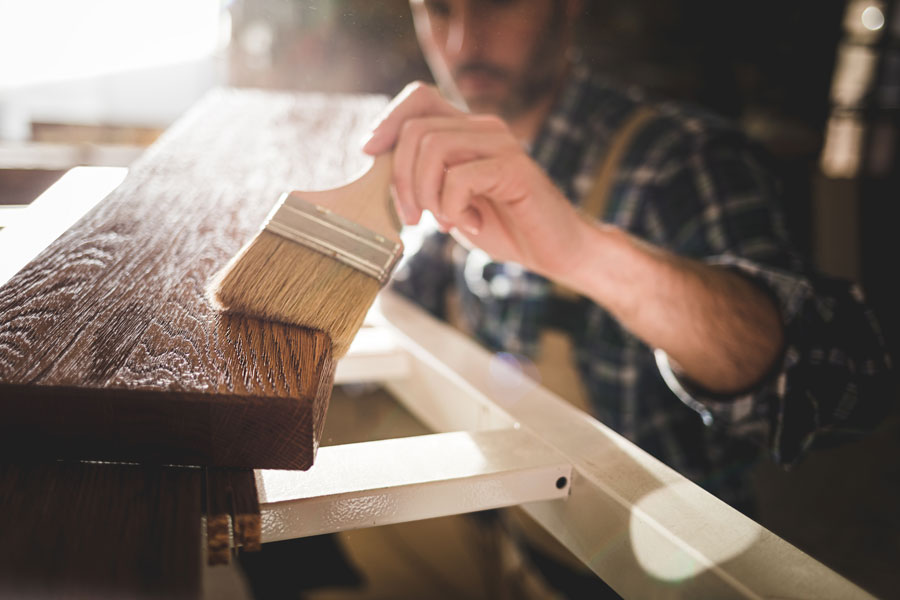 Consolidated Coatings Corporation guarantees the satisfactory performance of Wood-Pal when the complete Wood-Pal system is applied and maintained according to the manufacturer's instructions.If this product does not meet these specifications, Consolidated Coatings Corporation will, at its option and upon proof of purchase, either furnish an equivalent amount of new product to you or refund the purchase price of this product. Consolidated Coatings Corporation will not be responsible for labor or the cost of labor for removal or application of any product; or any incidental or consequential damages, whether based on breach of express or implied warranty, negligence, strict liability or any other legal theory. Some jurisdictions do not allow the exclusion or limitation of incidental or consequential damages, so the above limitation or exclusion may not apply to you. This warranty gives you specific legal rights and you may also have other rights, which vary from each jurisdiction to another.
WARNING! IRRITANT! HARMFUL IF SWALLOWED. MAY CAUSE EYE, NOSE AND THROAT IRRITATION. AVOID CONTACT WITH SKIN AND EYES AND AVOID BREATHING OF VAPORS AND SPRAY MIST. WEAR EYE PROTECTION AND PROTECTIVE CLOTHING.
USE ONLY WITH ADEQUATE VENTILATION. To avoid breathing vapors and spray mist, open windows and doors or use other means to ensure fresh air entry during application and drying. If you experience eye watering, headaches or dizziness, increase fresh air. If properly used, a respirator (NIOSH approved) may offer additional protection; obtain professional advice before using. A dust mask does not provide protection against vapors. Avoid contact with eyes and skin. Wash thoroughly after handling. Close container after each use. FIRST AID: If you experience difficulty in breathing, leave the area to obtain fresh air. If continued difficulty is experienced, get medical assistance immediately. In case of eye contact, flush immediately with plenty of water for at least 15-20 minutes and get medical attention; for skin, wash thoroughly with soap and water. If swallowed, get medical attention immediately.
*WARNING! If you scrape, sand or remove old paint, you may release lead dust. LEAD IS TOXIC. EXPOSURE TO LEAD DUST CAN CAUSE SERIOUS ILLNESS, SUCH AS BRAIN DAMAGE, ESPECIALLY IN CHILDREN. PREGNANT WOMEN SHOULD ALSO AVOID EXPOSURE. Wear a NIOSH-approved respirator to control lead exposure. Clean up carefully with a HEPA vacuum and a wet mop. Before you start, find out how to protect yourself and your family by contacting the National Lead Information Hotline at 1-800-424-LEAD or log on to www.epa.gov/lead.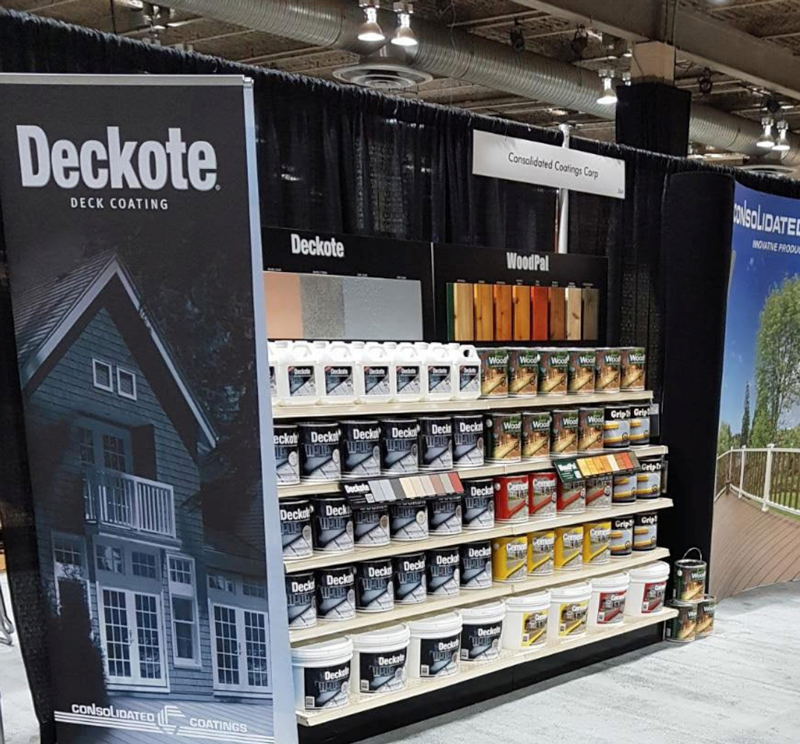 BECOME A DEALER/BOOK A WORKSHOP
Interested in becoming a Dealer or already a dealer and looking to set up an in-store workshop?
We would be happy to assist you with the best customer service ever!
 Please fill out this form.
VISIT OUR OTHER PRODUCT LINES